Jasmine's going to complain about this picture, but she can do that on her own blog.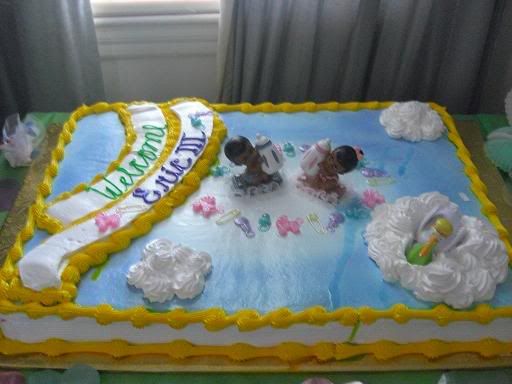 My mom came up with the idea for the two babies and the little stuff around them. I'm just glad the cake survived long enough to get there.
That's my cousin Brandon.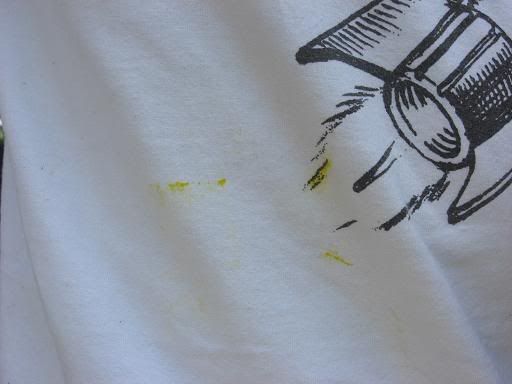 I was barely there 10 minutes and I got a stain on my shirt.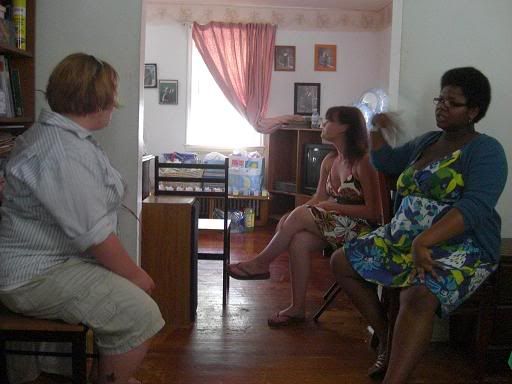 3 girls, 1 baby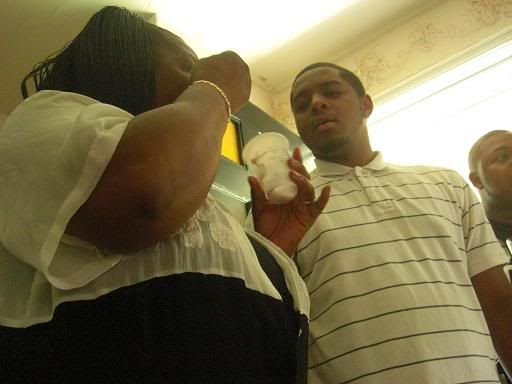 Terrell and our father's mom.
That's my mom, my aunt Nita (in unseen part of the picture) and Jasmine's aunts Tina and Debbie.
That's my dad and my grandmother, Mary.
My grandma Beverly, my mom and Mama Mary. That's Alicia in the back there.
That's it. Be happy until the baby's born.