Not really. It was actually a Dilated Peoples concert, but we only stayed for 88 Keys. We would've stayed for Alchemist, too, but he was a no-show (was that a pun?). When we got their, it was very sparse, being that Rams Head Live is a pretty big place. Being that this is the third concert I've been to this year, it's the largest stage I've seen.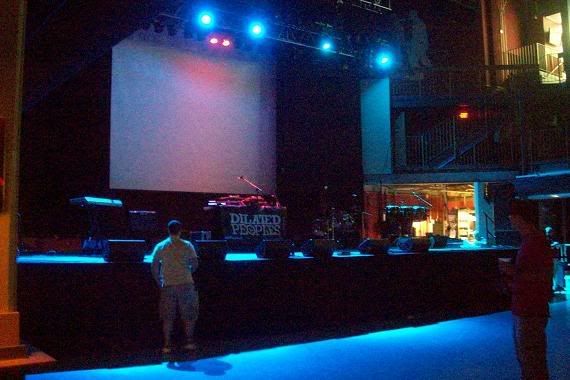 The first act was
Mambo Sauce
from D.C. They're on the come-up and their single "Welcome to D.C." broke the Billboard R&B/Hip-Hop chart and they said that the video will be on VH1 soon. Go-go music just started growing on my recently, so I enjoyed the show. Go-go is way better live, and I was paying attention to the guitarists because I'm learning how to play bass, so it was entertaining. The highlight, though, was fine ass Yendy Brown. I'm sorry if I didn't get a picture of the other members, but Yendy is hot. You can't really see her face, but I don't care, because I did and I'm happy.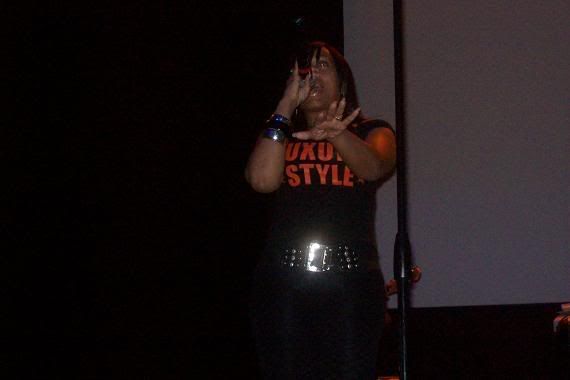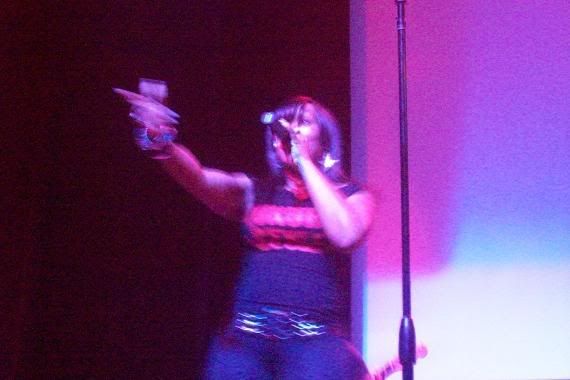 Dear Yendy,
OH MY GOD, HOTNESS! I WANNA BANG YOU!
Love,
Eric
Then, following not to long afterwards was the man we came to see, 88 Keys. If I wouldn't have heard about 88 Keys from my man
Malcolm Maximillion
, then I would have from
Way More Fresher
, because
$port
is a huge fan. We didn't expect Keys to be the second opening act of the show, but that was cool anyway. We saw his
DJ Syn City
first. She's hot. And Asian. I'd beat, but I digress. 88 Keys first came out, and I really couldn't tell you the name of any of the songs he performed except Viagra (Stay up). The highlight of the show, though, was when he taunted us by saying "I got this song with Kanye, and he's here to perform it with me". We all knew he was bullshitting, but we wanted to see what kind of shit he would pull. Turns out, he came on stage and did a pretty accurate Kanye impression while he performed his verse on Viagra. He performed his last few songs and made his exit, as we did also, because Alchemist wasn't there and, honestly, we didn't really mess with Dilated Peoples like that.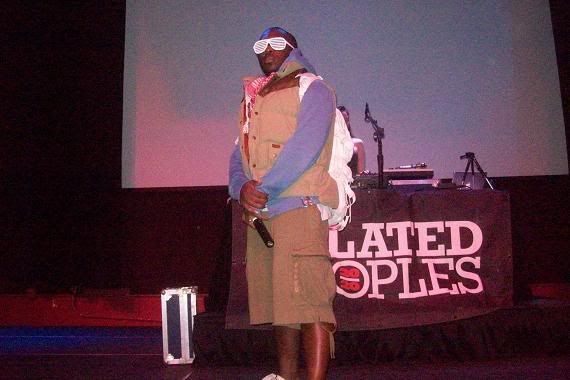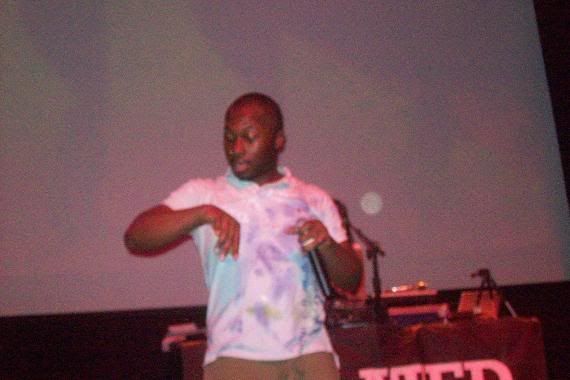 LOLOCAUST!