Jimmy Fallon
HE'S NOT FUCKING FUNNY! HE'S NOT FUNNY! IF YOU THINK HE'S FUNNY, YOU DESERVE TO DIE A SLOW, PAINFUL BLOODY DEATH! I swear to God if I see a clip of him on Saturday Night Live and he looks at the camera and laughs one more time, I'm going to find my way to the Late Night show and kill him. WHY WOULD THEY LET HIM HOST THE LATE NIGHT SHOW AFTER CONAN O' BRIEN!? That's like Yung Berg coming out with a mixtape called "So Far Gone" after Drake. It's so not the same. The Roots band can't help him and I am labeling them sell-outs for getting on a show with this assclown. JESUS CHRIST!
Bluetooth Headsets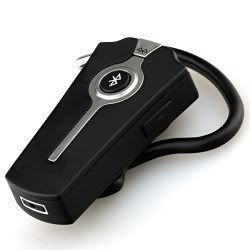 I don't hate bluetooth headsets as much as I hate the people who use them. This thing was invented to help make life easier. For example, it's unsafe to drive and talk on the phone at the same time. BAM put your headset in and both hands are free. Perhaps you were having a conversation and you have to lift something or you're doing something that involves
both hands
. Pop your headset in and go about your day.
But no, being that humankind, especially Americans, are obnoxious douchebags, they decide to accept the bluetooth headset as a sort of status symbol. I hate seeing assholes walking down the street talking to themselves and I'm like "WTF is wrong with this cocksprain?" and they turn to the side and I see a bluetooth headset. Maybe I'm pissed because I'm entertained by the idea of a crazy person then just find out that they're on the phone, but this would be avoided if you just held your phone up to your ear like everyone else. No one thinks you're
cool
or that you're
rich
we just think you're an assface.
Swag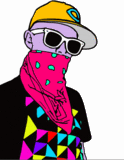 My definition of swag:
"To dress in bright colors and other shit that people don't usually wear and when people get on you for your style, you say that they are 'wack' and they are 'haters'".
Like, really, there's no such thing as a swag. Swag doesn't exist. It's the Lil Wayne effect. Lil Wayne constantly called himself the best rapper alive to the point that 95% of his dick riders believe this to be true. Now when you go around saying you have swag, then people might start to believe you.
This phrase--"swag"-- has caused me to use the phrase "swagga on a hundred thousand trillion" that was first said by Kanye West in the song "Swagga Like Us". When I use this phrase, however, I use it for someone that is dressing in a very humorous and abnormal way and I mock the fact that they chose to wear that outfit out of their house by saying "Yo swag on a hundred thousand trillion".
So if I say that about you, it's not a compliment, but you should take it as such to avoid a verbal assault.