Man, I need to get up in like 5 or 6 hours to be up there early, so I'm going to put up some of my favorite pictures.
Faust from Guilty Gear. I like this picture. It looks artsy fartsy.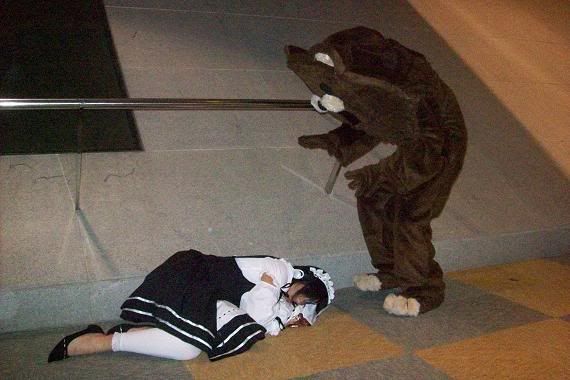 Pedobear and sleeping girl. We actually just saw this chick just sleeping, and Pedobear was near by so I asked him to pretend he was about to. . . pedo her.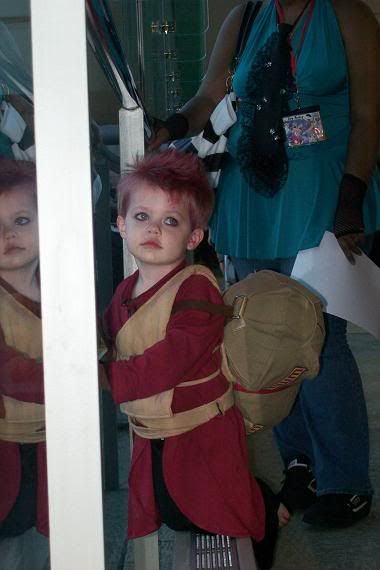 He's so DAMN ADORABLE! This was the first picture I took. Eleven people were taking pictures of him while I was.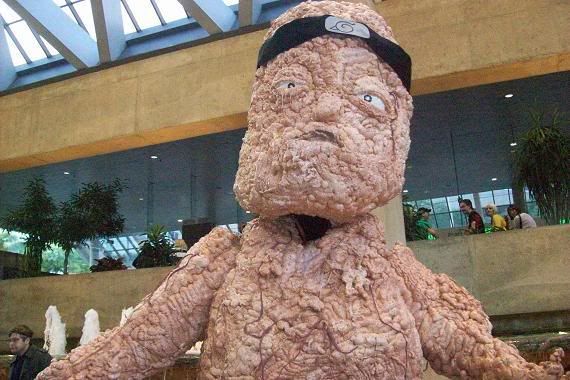 This thing freaked me the hell out. It was like 15 feet tall. If I was high when I saw it, I probably would've cried.
I might post some from tomorrow, but if you want to see all of them, you'd have to go to my
myspace