- Non-Street Fighter fans need not apply.
- So, they're making a DJ Hero game if you didn't hear about it.
- It has Daft Punk.
-
- I also saw this picture, where-in-which I have (Is that how you type it? Where-in-which?) put a red circle on the important thing.
-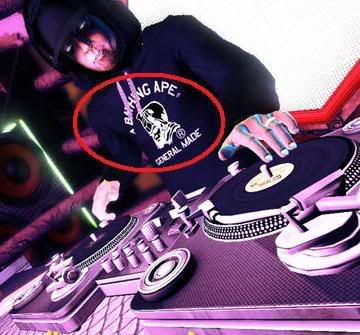 -
- I was reading
Texts From Last Night
when I saw this:
omg, he ripped it...he ripped my vagina...best. night. ever.
- She should probably go to the hospital. Then again, I've never had my vagina ripped, so I wouldn't know how one goes about dealing with that.
- Some guy in the comments proceeded to say it was fake because women never talk like that.
- There is no faster way to announce that you don't get any poontang than to say some shit like that.
- Every woman I know is just as disgusing as a man, if not more so.
-
- Talking to those four is like talking to guys, except from a perspective on the other side of the penis.
- I'm not giving names, because some of you dudes are weird.
- The third one has a Hugh Jazz.
-
- (617): Jesus can read your poker face... He is not pleased
- That's from Texts from Last Night, too. I thought that was funny.
- Advice Dog says: