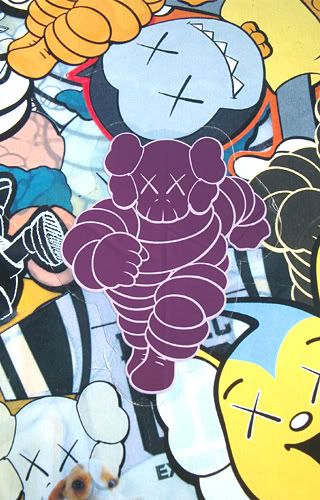 Yeah, puns are fun if you know how to use them.
I, personally, respect KAWS as an artist. I thought his street level shit was cool, ya know? The whole "taking a companion head and putting it on a Calvin Klein model" thing was pretty ingenious. Nowadays, I just feel that KAWS is overrated.
Call me a hater if you want, but I just feel that KAWS gets too much credit. My friends always remind me that I can't blast someone for being talentless if they make money for it. It just means they found a smart way to use their talentlessness.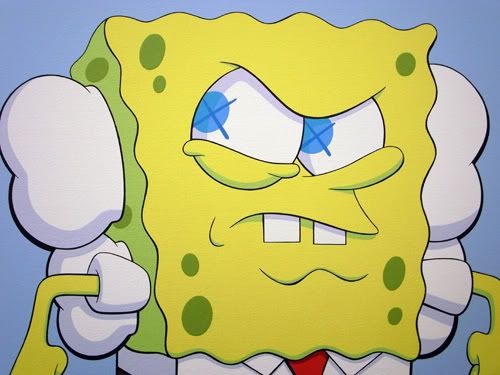 That is Spongebob Squarepants. A famous, gay licensed character that belongs to Nickelodeon. All that happened here is Kaws drew/painted or whatever'd him, put blue X's in his eyes and put the Companion bone things on the side of his head. Now, sure it looks cool, but can you proclaim that KAWS is a great artist for this? You probably will. I, on the other hand, will continue to think that that is some lame shit.
What is so hot about Kate Moss? She looks like Gollum if he was a cute girl and has the figure of a cylinder.